HEAVENS GATE – Best For Sale!
Tuesday, May 19, 2015
From their first days in 1987 until their break in 1999, HEAVENS GATE were among the top representatives of German Heavy Metal. They had a large fan community, especially in Japan, and their albums are in high demand until today… Which justifies some special release, of course – 'Best For Sale!' is a perfect choice for the newbie and the stalwart longtime fan. Let's take a trip down memory lane and recap the development of the band.

16 years after one of the best German Heavy Metal bands was heard of last, 'Best For Sale!' offers a great compendium of the quintet's creative years. No doubt they have left their mark, and their albums are still in high demand. HEAVENS GATE were an integral part of the German Heavy Metal scene, and 'Best For Sale!' epitomises their unique sound: be it fast smashers or classic ballads – the boys deliver them with their impressive and distinctive style. Enjoy 'Best For Sale!' either as an introduction to the HEAVENS GATE catalogue or as a great essential legacy.

The first pressing will come in a slipcase containing a sticker plus 36x36cm poster.
Tracklisting:
Total playing time 79:13
In the 1990's, HEAVENS GATE were among the most successful and most exciting German Metal bands.
Immense success in Japan.
Back catalogue is in high demand.
This 17 song "Best Of" compilation features superb remastered material from all of their full-length albums.
Three bonus tracks for Digital Download and Streaming.
Guitarist Sascha Paeth has become a renowned producer.
10. July 2015
ASTRALION – Astralion
Tuesday, November 18, 2014
The fact that ASTRALION comprises of former members of bands such as Olympos Mons, The Addication and HumanGod has the advantage that we have experienced musicians with a firm and clear target ahead of them. The musical direction of the Finns was influenced by bands such as Sonata Arctica, Thunderstone, Hammerfall, Stratovarius, early Blind Guardian and Y. Malmsteen. In a nutshell then we are talking about broad choruses, voluminous melodies, galloping guitar attacks as well as tactful, neo-progged 6-string inserts. Speed is an important characteristic of ASTRALION's style, similar to early Sonata Arctica work but with higher melodic content. Yet on the other hand you cannot miss a touch of Teutonic-Metal a la Helloween. The motto of the band is very apt: "Forget the dragon, forget the sword, here's true power from the chord!"
Tracklisting:
Total playing time 66:21

Video Album Trailer
Videoclip "At The Edge Of The World"
Videoclip "We All Made Metal"
Finnish band oriented stylistically towards bands such as Sonata Arctica, Thunderstone, Hammerfall, Stratovarius and early Blind Guardian.
All the musicians can look back on year-long experience with bands such as Olympos Mons, The Addication und HumanGod.
Expressive melodic Power Metal Hymns.
14. November 2014
LUCID DREAMING – The Chronicles Pt. I
Tuesday, July 23, 2013
Concept album by Elvenpath guitarist Till Oberboßel feat. Alexx Stahl (Roxxcalibur), Jutta Weinhold (ex-Zed Yago, Jutta Weinhold Band), Thassilo Herbert (Dragonsfire) and Leo Stivala (Forsaken) on vocals, Michael Petrick (Synchronic) and Oliver Rossow (Elvenpath) on guitars. LUCID DREAMING do not blow up their sound with over-produced keyboards and also do not care for thousands of effects – they simply limit themselves to the classic structures of Power Metal: guitars, bass, drums, plus driving rhythms. That distinguishes them from their competitors like Ayreon, Avantasia, or Missa Mercuria.
Tracklisting:
Total playing time 76:07
Concept album in the style of Avantasia, Ayreon, Missa Mercuria.
Explicitly less keyboards, considerably more classic Power Metal guitars
Many popular Metal artists are involved, such as: Alexx Stahl (Roxxcalibur), Chris Marino (Scarlatyna), Jutta Weinhold (ex-Zed Yago, Jutta Weinhold Band), etc…
Unique, one-of-a-kind style featuring subtle folkloristic elements.
02. August 2013
CIVILIZATION ONE – Calling The Gods
Tuesday, November 13, 2012
'Calling The Gods' lives by its great compositions masterly combined with finger-cracking riffs, profound melodies and illustrious vocals by Chitral "Chity" Somapala (Red Circuit, Ex-Firewind). The album includes three bonus tracks and a video-clip: "The Land In Flames". Produced by Markus Teske (Vanden Plas, Mob Rules, Red Circuit…).
Tracklisting:
Total playing time 45:52
Second album of the international Melodic Power Metal Band.
Excellent musicians of international reputation (RED CIRCUIT, FIREWIND, POWER QUEST, FARO, HEAVENLY, SECRET SPHERE, AVALON…).
Versatile live experience.
Produced by Markus Teske (VANDEN PLAS, SYMPHONY X, MOB RULES, RED CIRCUIT…).
16. November 2012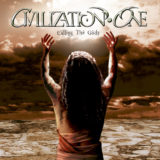 BLACK MAJESTY – Stargazer
Thursday, July 5, 2012
Superb Power Metal with lots of melodies, finely spun prog elements and a huge portion of sheer joy and unbroken enthusiasm are the chief characteristics of "Stargazer". Roland Grapow (Masterplan, ex-Helloween) has again given the album a transparent, crystal clear mix, which even manages to enhance the great hymns by the Australians. Artwork by Dirk Illing (Scorpions, etc.)
Tracklisting:
Total playing time 48:30
Australia's premiere Melodic Power Metal act!
Diversified mixture of Judas Priest, Iron Maiden, Queensryche, Hammerfall, and Helloween.
Great reviews of their previous releases.
Album mixed and mastered by Roland Grapow (Masterplan, ex-Helloween).
Live Shows with Edguy, Blind Guardian, Hammerfall, Dragonforce, Saxon, Nevermore, Paul DiAnno, etc. and performances at the Wacken Open-Air Festival.
Cover artwork by Dirk Illing (Scorpions, etc.).
20. July 2012
GHOST MACHINERY tribute-single with special quests online
Tuesday, April 17, 2012
Finnish heavy metal messenger Ghost Machinery pay tribute to two great Finnish traditional heavy metal bands that have been paving the way to modern day melodic metal. From the northern part of Finland comes Zero Nine with 25 years of hard rocking and 10 albums under their belt. In southern Finland Ironcross was founded in 1976 and the band recorded 3 stunning albums that have not had the publicity they should have had.
The super-catchy Zero Nine song called "Never Stop Runnin'" can be found on the 'White Lines' album. On this one the special quest is an original member from Zero Nine, guitarist Timo Käsmä who plays one hell of a solo on this tribute.
… read all
BLACK MAJESTY live shows announced
Thursday, March 22, 2012
After spending the last few months recording the new Black Majesty album 'Stargazer', the band have announced a few upcoming shows:
Friday 30th March 2012 – The Brisbane Hotel – Tasmania, Australia part of the Ampocalypse 2 mini fest
Friday 4th May 2012 – Central Club Hotel – Melbourne, Australia
Thursday 17th May 2012 – The Hifi Bar – Melbourne, Australia – supporting Tim Ripper Owens
Saturday 14th July 2012 – Masters Of Rock 2012 – Czech Republic
The album 'Stargazer' is tentatively slated for a May 2012 release – exact release date to be announced soon.
LAST KINGDOM – Chronicles Of The North
Tuesday, February 21, 2012
"Chronicles Of The North" is a solid, often driving Melodic Metal Album with symphonic parts and compact melodies. All nine tracks suit each other perfectly and give us an overall picture of a band, which knows what it wants to achieve and what it can do best. LAST KINGDOM make a solid statement that is equal to the standards of Stratovarius, Thunderstone, Blind Guardian and Cain's Offering.
Tracklisting:
Total playing time 47:24
recorded, mixed and mastered by Andy LaRocque (King Diamond) at his Sonic Train Studios in Sweden
young Swedish band who have gained an excellent name for themselves on the underground scene
Melodic Metal, underlined by superb melodies and ass-kicking, excellently played guitars
for fans of Stratovarius, Thunderstone, Blind Guardian and Cain's Offering
09.Mar 2012